WTMA Memories Picture Page #18
This page was last updated Sunday, February 21, 2021
Home | DJs | Pictures | Audio | Features | Messages | WCSC | WKTM | WOKE | Contact
< Previous Picture Page | Next Picture Page >
On this page you'll see photos of the razing of the 1968 portion of the Orange Grove Road facility,
which took place the week of October 4, 2004.
With the exception of the first picture (taken by Steve Russell in 1990),
the photos were shot over a four-day period, and are presented in chronological order.
Former WTMA DJ Steve Russell contributed the above photo with these comments: "In case you want to show a before and after picture of the demolition here is one of the WTMA building taken in 1990. I had spent an entire Saturday and part of the next day sprucing up the grounds and shrubs. Aside from the time Hugh Jett had it professionally landscaped years later, this is probably the best the place ever looked. Notice the sign to the left says "Sunny 100." It and WTMA were the only 2 stations there at the time. Later, Q104, 95SX (again), Cat Country 107.5 and of course 910 WTMZ (in rack space) all shared space with Sunny and TMA."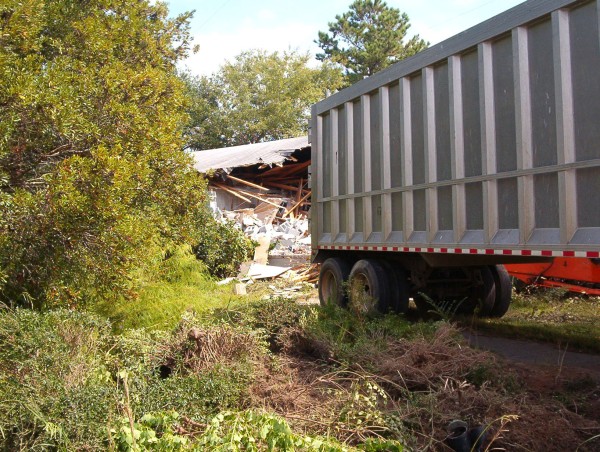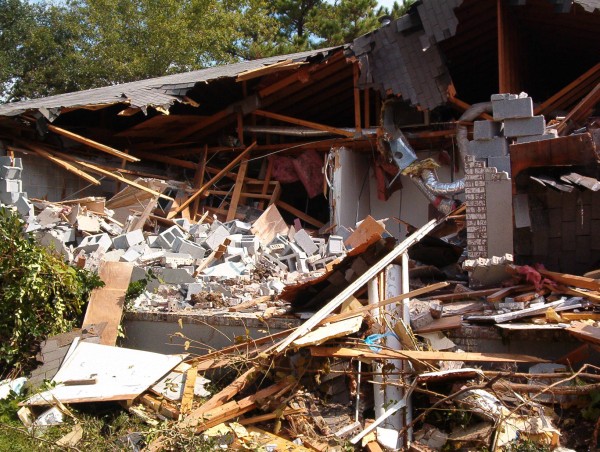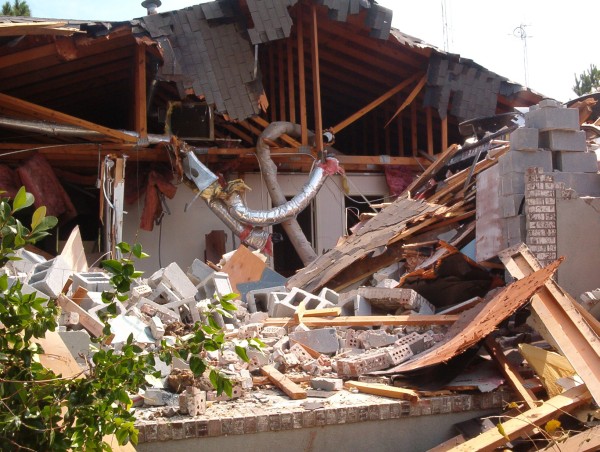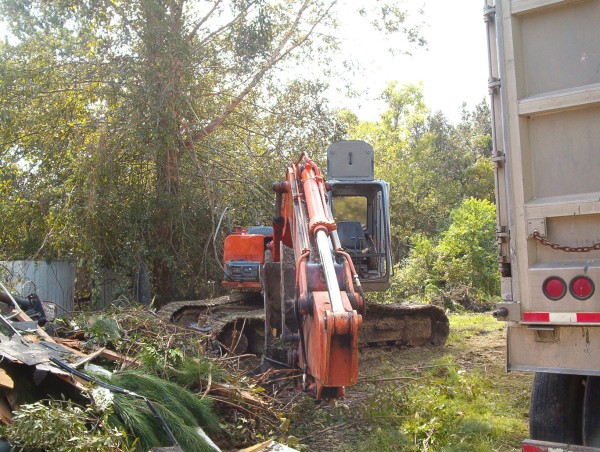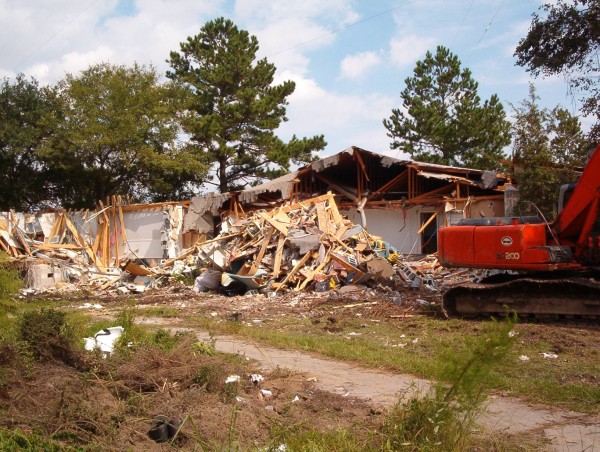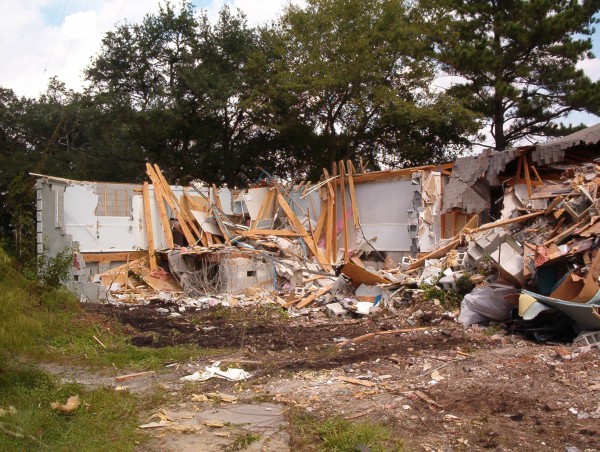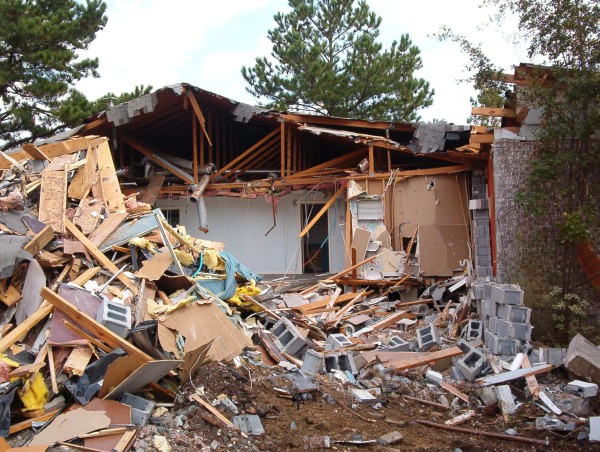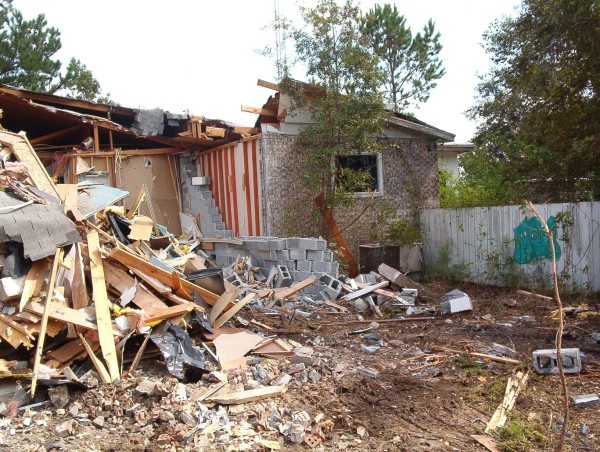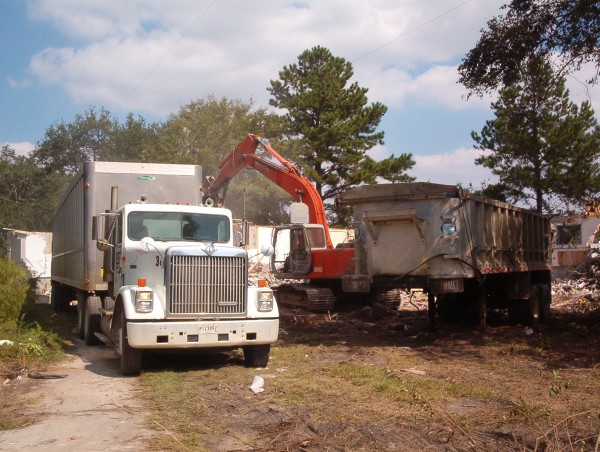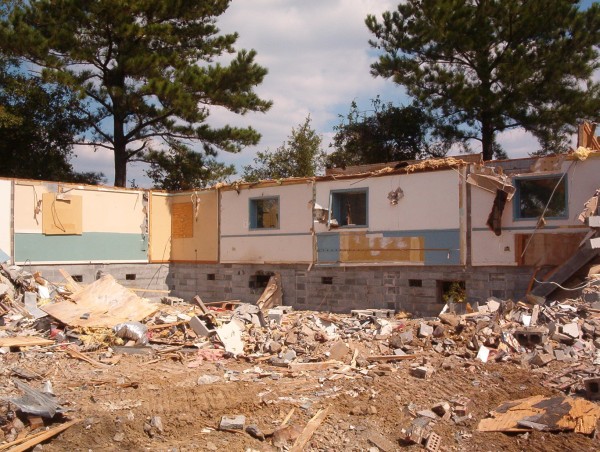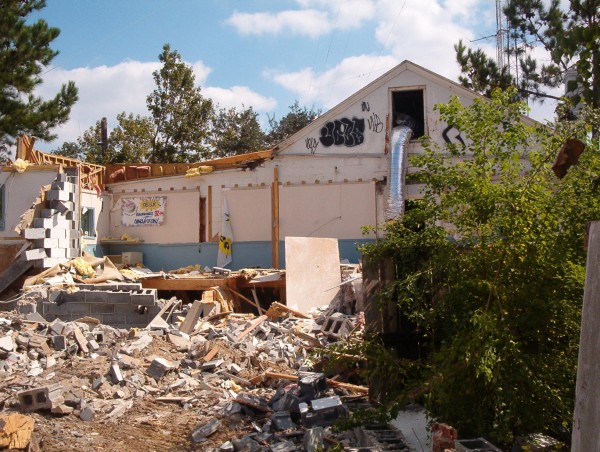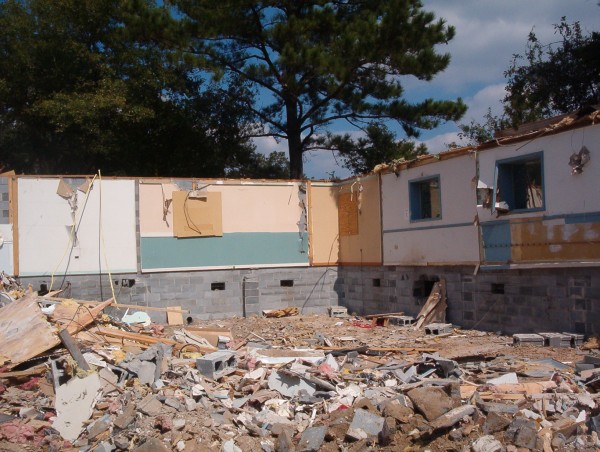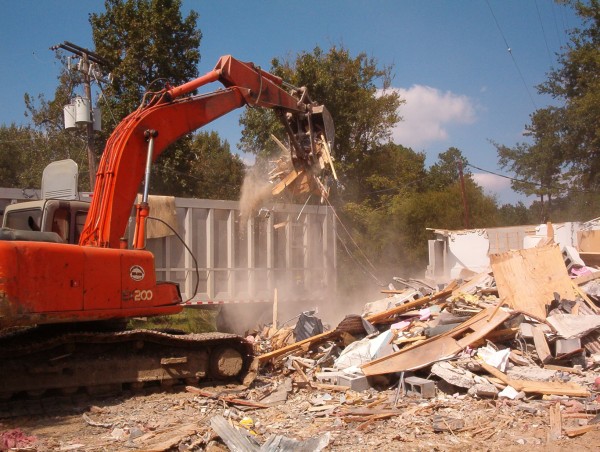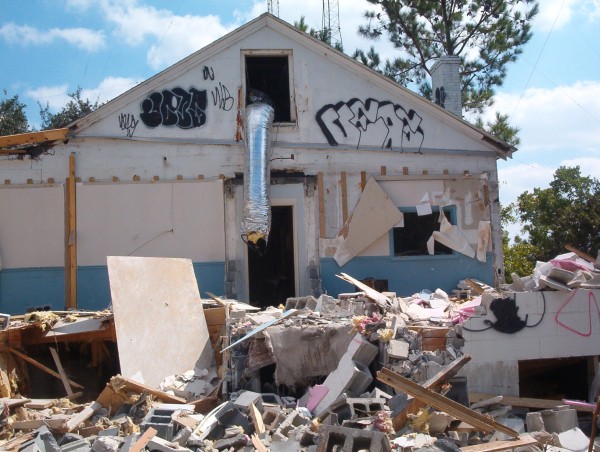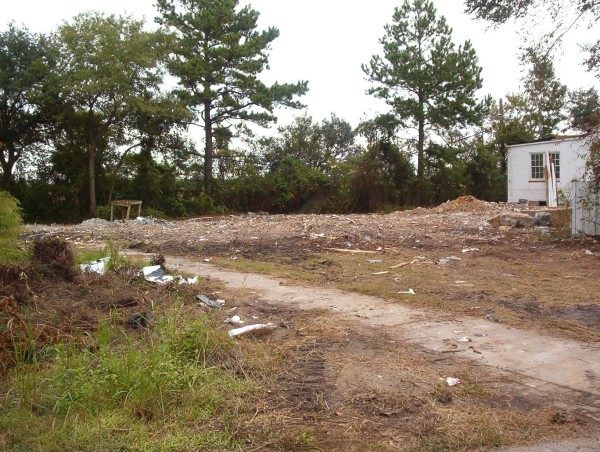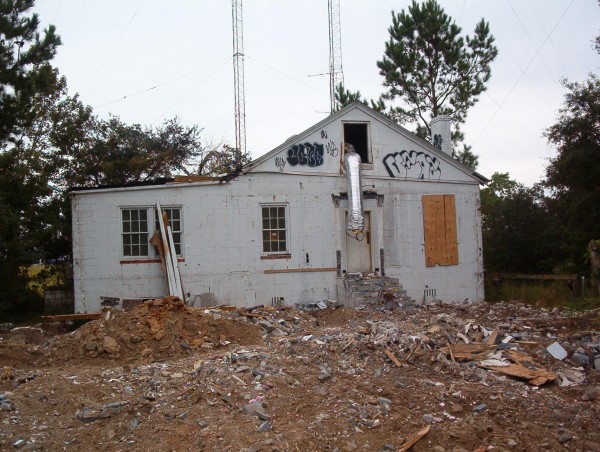 Left standing (until July of 2010 -- see video below): the transmitter building that was constructed in the 1940s. It contained the transmitters for WTMA, some Marti equipment, an engineering shop, and the rooms that used to be the WTMA control room from 1968-2001 and the newsroom from 1982-2001.
Farewell One Radio Park! WTMA's old transmitter site is razed. (July 2010)
< Previous Picture Page | Next Picture Page >

Home | DJs | Pictures | Audio | Features | Messages | WCSC | WKTM | WOKE | Contact