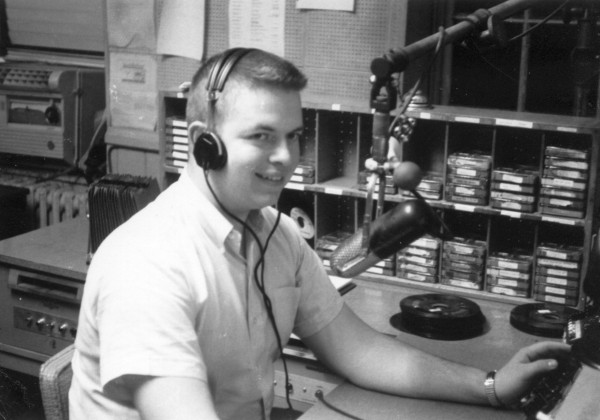 On November 8, 2003 we received this e-mail from
former WTMA DJ Johnny Prince (C.J. Jones)
Good afternoon John:
I was looking on the Web and came on the WTMA website, which includes two photos of me taken in the old Dock Street Theater control room about 1963.

My air name was Johnny Prince, and I did middays. (My legal name is C. J. Jones; perhaps you will recall CJ & BUZZ on WCSC and later on WTMA.) Doug Randall was in morning drive. Bob Nash did afternoons. Happy days for me.
Since we were in the old Dock Street studios, we had to keep the control room monitor low because it could be heard in the theater. Then there was the graveyard across the street!

When I left THE MIGHTY TMA I went to WBBQ in Augusta, GA as Program Director. My very good friend and boss at 'TMA Bob Mitchell taught me a great deal while I worked for him. He and I later teamed up again in New Orleans at WNNR... WINNER RADIO.

Great to see the pictures and I congratulate you on keeping the MIGHTY TMA memory alive. In the early 60's 'TMA was a truly great and innovative radio station. I believe Bob Mitchell was the best program director the station ever had.
C. J. Jones
Vice President Market Manager
Cumulus ~ Shreveport
Are you a former WTMA employee or listener with a story to share?
We'd love to hear from you! E-mail John Quincy.